Main equipment of 400kg/h Garlic Peeling And Cleaning Production Line:
3.Garlic Cleaning Machine:Industrial Garlic Cleaning Machine have the advantage of the simple installation, simple operation, easy maintenance, low energy consumption.
4.Garlic Drying Machine : The chain belt conveying method protects the garlic from damage. The conveying speed of the chain plate can be adjusted and controlled according to the needs, and the transmission of the chain plate can be controlled. The conveying speed can control the cleaning time.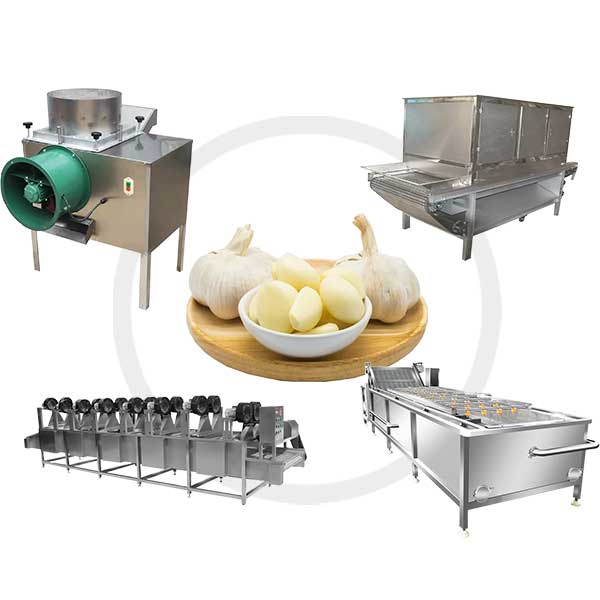 Features of 400kg/h Garlic Peeling And Cleaning Production Line:
1. Useful, energy saving compact, high production efficiency, easy to maintaining and cleaning and low malfunction rate.
2. Automatic control and in feed device, easy to operate.
3. Can peel different size of garlic, product meets the health standard.
4.Suitable complete production line or working on single.
5.Without damage, the garlic has long preservation.
6.Suitable for small capacity processor or user such as restaurant, Hotel, Super Market...etc.
7.Be suitable for garlic and small onion.
8.Specifications:if you have other needs,you can tell me ,we also can supply the sorting machine,garlic powder or paste grinding machine,and our machine can be customized.