Cashew nut shelling production line Product Features:
This is a set of professional cashew nut processing machine produced by our factory with advanced technology. It is a small scale cashew processing unit with a production capacity of 200 kg/h. It completes the process from grading, boiling, shelling to peeling, which greatly improves the production efficiency. This machine is widely used in small and medium-sized cashew nut processing plants.We manufacture cashew nut processing machine with multiple outputs, including 200 kg/h, 500kg/h, 1 t/h, 2 t/h, etc. The user can choose according to actual needs.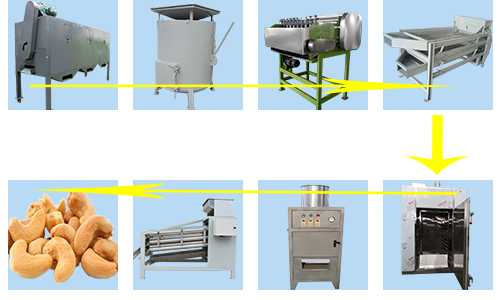 Work Flow of Cashew Nut Processing Plant:
Cashew Nut Grading --- Steaming --- Shelling --- Shell and Kernel Separation --- Cashew Nut Kernel Drying --- Peeling --- Cashew Kernel Grading --- Roasting --- Packaging


Main Equipment of Small Scale Cashew Nut Processing Machine
1. Cashew nut grading machine:
The raw cashew materials are graded into three to five levels according to different sizes.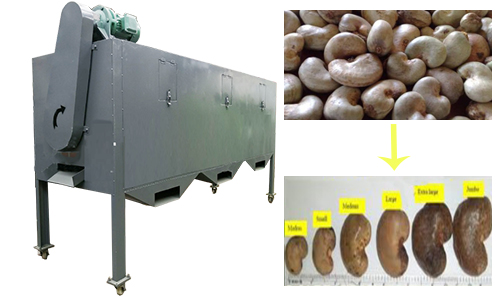 2. Cashew steam boiler:
Equipped with steam boiler, cooking at 115° for 20-25 minutes. Then put the cashew nuts in a ventilated and dry place to dry.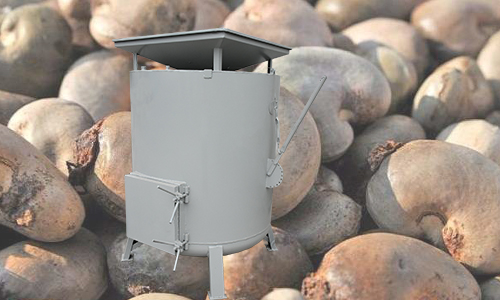 3. Cashew nut shelling machine:
Professional shelling equipment, the cashew shelling rate is 85%-97%, depending on the quality of raw materials.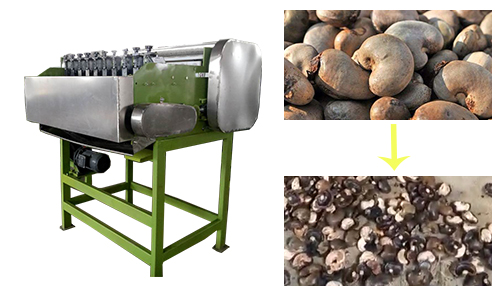 4. Cashew nut kernel and shell separator machine:
Vibrating conveyor separator, the shell and kernel are completely separated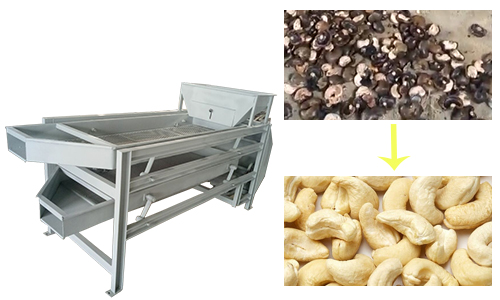 .
5. Cashew nut drying macihne:
There are two types of electric heating drying or steam heating drying. After drying, the cashew nut moisture content is about 5%-7%.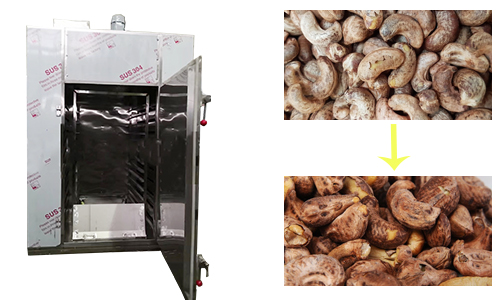 6. Cashew kernel peeling machine:
Air peeling principle, high peeling rate, and cashew nuts are not easy to break.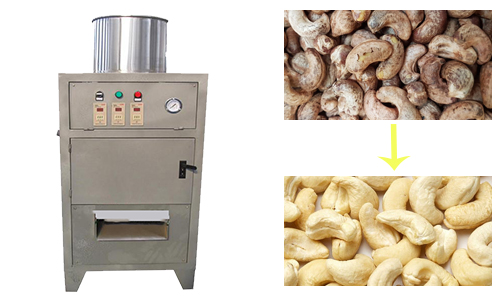 7. Cashew kernel grading machine:
Orbital structure, small damage and high kernel rate. With a three-layer hierarchical structure, cashews can be divided into four levels.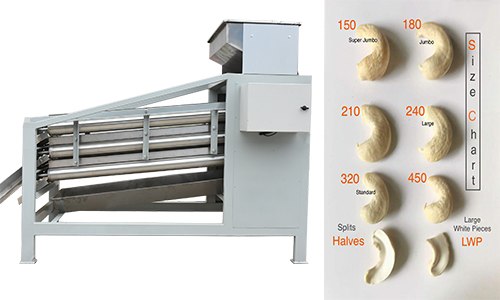 Advantages of Small Scale Cashew Processing Unit:
The complete cashew processing solution makes users more trustworthy. Support customization.
Low breakage rate, high shelling rate, and high whole kernel rate.
With advanced processing technology, the finished cashew nuts remain white with high quality.
The cashew kernels are graded in multiple levels and are graded accurately.
Efficient production, saving labor and time.
The machine is simple and easy to operate with low investment.