Automatic garlic peeling machine refers to the machine that replaces manual garlic peeling. The peeling rate can reach up to 98%.Garlic peeling machine has been widely used Food processing factories,restaurants,etc.We also can equipped with slicing machine,

Commercial Garlic Breaking Machine

,

garlic paste grinding machine

,

garlic cleaning machine

,

small garlic peeling machine

and other equipments, the garlic separating and peeling production line can be used to do garlic deep processing like dehydrated garlic slices,garlic powder,mashed garlic, onion and other products.Adopting advanced technology and high garlic yield,it is currently the most ideal equipment for garlic processing.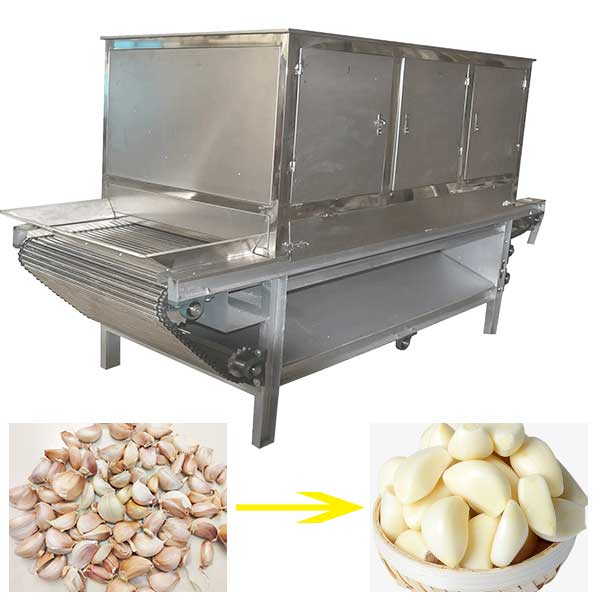 Features Of The Automatic Garlic Peeling Machine
1. The peeling rate can reach 98%.
2.The garlic peeling machine can be peeled and dried completely without any harm to the environment.
3. It will not cause any damage to the garlic because it is not squeezed by collision. Peeled garlic cloves can be stored for a long time.
4. The special structure design makes the garlic peeling rate more than 98%.The garlic peeling machine can peel garlic with different shapes and sizes.
5. Compact design, does not require much space to maintain.
5. Fully automatic,suitable for feeding and peeling,practical,economical,convenient,and high production efficiency.
6. Environmental protection and energy saving
7. High automation,stable performance,practical,safe and easy to operate