Garlic Cleaning Machine made of stainless steel has the feature of stable operation, long service life, meet the standard of national food industry.The equipment has a bubble in the device, will remove the product pesticide residues.cleaning speed and infinitely adjustable, the user can according to different content set arbitrary cleaning, this machine structure is compact, high degree of automation, suitable for all kinds of processing scale enterprise.We also can equipped with slicing machine,

Commercial Garlic Breaking Machine

,

Garlic Paste Making Machine

,

Garlic Peeling Machine

and other equipment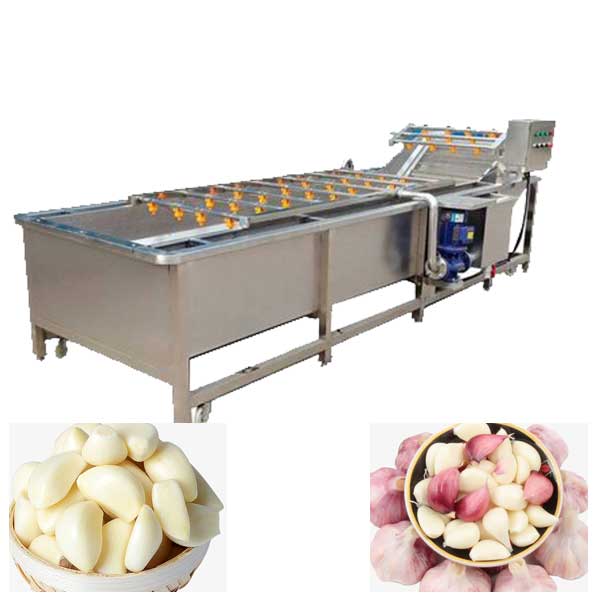 Feature Of The Garlic Cleaning Machine:
1.This garlic cleaning machine body all SUS304 stainless steel, elegant equipment appearance, good structural strength, stable conveying, meet the provisions of the state of food hygiene.
2.Garlic Cleaning Machine can save water, save electricity, save time, clean and heath, no damage to the product.
3 This Garlic Cleaning Machine have the high efficiency, small occupied area, safe and reliable.
4.Industrial Garlic Cleaning Machine have the advantage of the simple installation, simple operation, easy maintenance, low energy consumption.
5.Ascending slope material in is clean with high-pressure spray design, make the surface of the material in high pressure flushing out to ensure the quality of the washing