Semi Automatic Cashew Nut Peeling Machine Product Features:
This cashew nut peeling machine is designed to peel the brown skin of dried cashew nuts. This cashew nut peeler use pneumatic peeling method, high degree of automation, high peeling rate and whole kernels rate, temperature control device, no damage to products.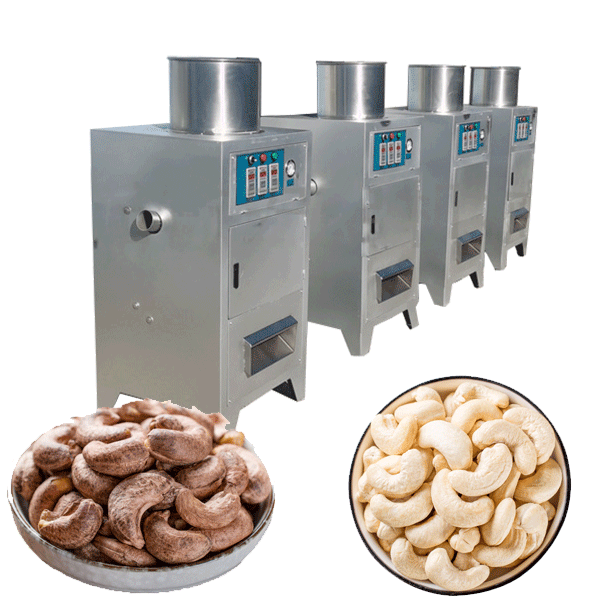 Working Principle of Semi-automatic Cashew Peeling Machine:
This peeler machine adopts pneumatic peeling principle, peel the soaked cashew kernels at one time, the brown skin and the cashew kernels separated automatically.
Application: The cashew nut peeling machine is a semi-automatic equipment, suitable for small cashew nut factory. The raw material is dried cashew nuts, so it is usually used with cashew nut dryers.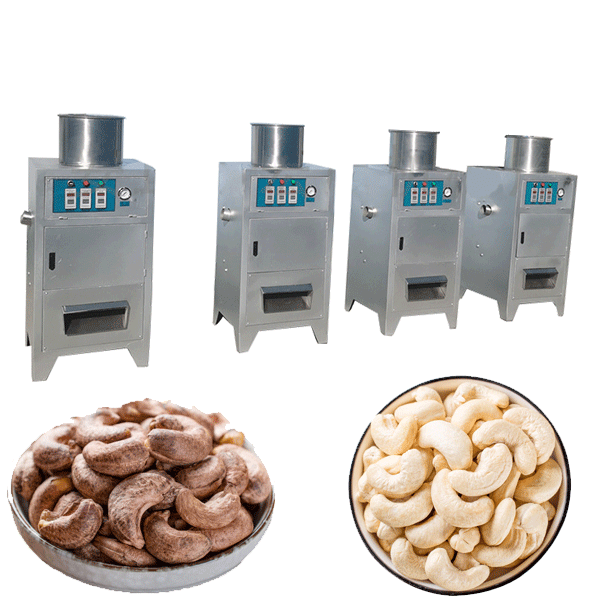 Advantages of Small Cashew Nuts Peeling Machine:
1. Dry pneumatic peeling method make no damage to the products.
2. The cashew kernels are soaked in advance, guarantee the good peeling effect and the quality of the products.
3. All of the cashew kernels can be peeled at one time, high efficient and no pollution.
4. Cashew peeling machine is equipped with temperature control device, the cashew kernels and brown skin can separate automatically.
5. The peeled cashew kernel products have good color and flavor, suitable for the production of various cashew foods.

The cashew peeling machine can be used in commercial cashew factory processing, and can also form a complete cashew processing line with other machines.Equipment from the process requirements, design, production, quality tracking to after-sales service, are controlled by technical engineers on-site, to meet the real needs of customers, to provide perfect after-sales service, excellent equipment technology ranks among the world's advanced level.

We also offers raw cashew grading machine,cashew dryer machine,Cashew nut kernel separator,cashew nut shelling machine