Introduction of Almond Shelling Machine
The Almond Shelling Machine is specially for husking almond, hazelnut, peach, palm kernel etc hard nuts. We can through adjust the roll gap to shelling different size nuts. The almond husking machine consists of shelling roller and vibrating screen. The single almond deshelling machine, usually used in combination with grading machine and separator, can produce complete and clean almonds.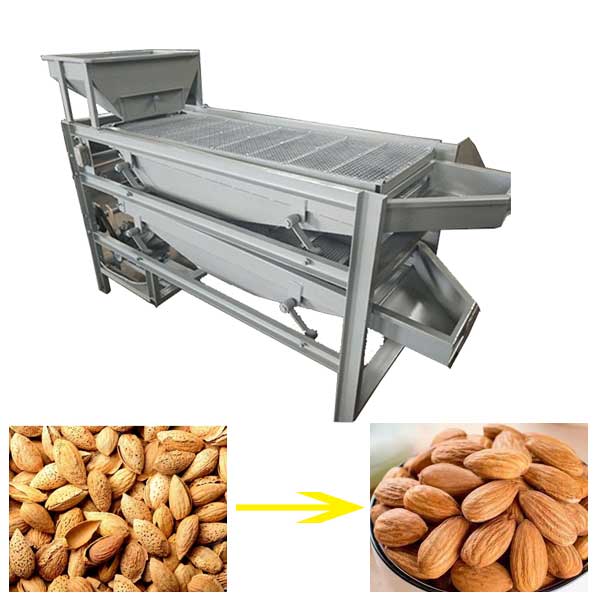 Features of Almond Shelling Machine
1. The machine has its own unique deshelling system. The almond shell can be completely husked.
2. Multi-functional. The machine can complete shell husking and separating. It also can process hazelnut and peach kernels.
3. The almond husking machine adopts 220V or 380V power supply, 1.5KW power.
4. The output of almond husker machine is 500 kg/h, it is the ideal equipment for processing almonds.
5. Easy operate, good quality.