Automatic peanut shelling machine consists of rasp bar, stake, intaglio, fan, gravity separator and a second bucket, etc. The whole machine frame is made of high-quality steel and the shelling chamber is made of stainless steel.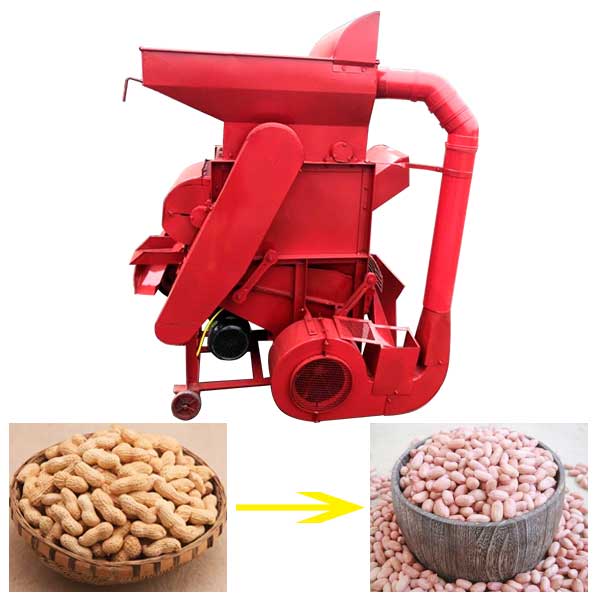 This peanut shelling machine has a compact structure, easy operation, and reliable performance. It is used to shell peanut; can separate shells and kernels with high-efficiency and almost without damage to the kernel; The shelling rate can be ≥95%, the breaking rate is≤5%. While peanut kernels are used for food or the raw material for the oil mill, the shell could be used to make wood pellets or charcoal briquettes for fuel.
Working Principle of Automatic Peanut Shelling Machine:
1. The peanuts were put into the hopper quantitatively, evenly and continuously.
2. The peanut and crushed peanut shells were screened under the rotating wind pressure and blow of the rotor through a certain aperture screen.
3. At this time, the shell and grain of the peanut are influenced by the blowing force of the rotating fan.
4. Peanut shell weight small was blown out of the machine body, through the vibration sieve selected peanut kernels, so as to achieve the purpose of shelling