Description of Large almond shelling machine:
The Large almond shelling machine is composed of shell cracking unit and hoister. It is automatic feeding with the hoister and can be used to shell hard nuts with three different size at the same time. Without grading the nuts, you just need adjust the clearance of all levels of processing roller, then you can shell them at one time. It is the perfect almond shell cracking and removing machine for almond badam processing plant.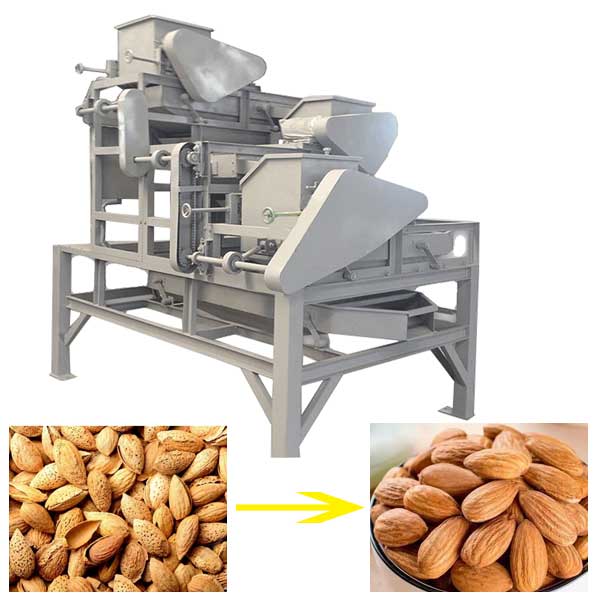 Structure Characteristic of almond shelling machine:
1. The shell removing machine includes feeding hopper,elevator,one,two,three - stage shelling roller,the material discharging screen for each level and the total vibrating screen.
2. This machine uses chains to transport and shake out nuts kernel. High efficiency.
3. It is connected with the support rod between the vibrating screen and the frame,and the special rubber sleeve features durable shock absorption at the joint.