This wet almond peeling machine is mainly used for removing the skin of soaked almond, peanut and chickpeas. It adopts wet gentle peeling method, has a high skin peeling rate and whole kernel rate, so the almond peeler is the best almond processing equipment in China, very popular in food industry.We also have almond shelling machine.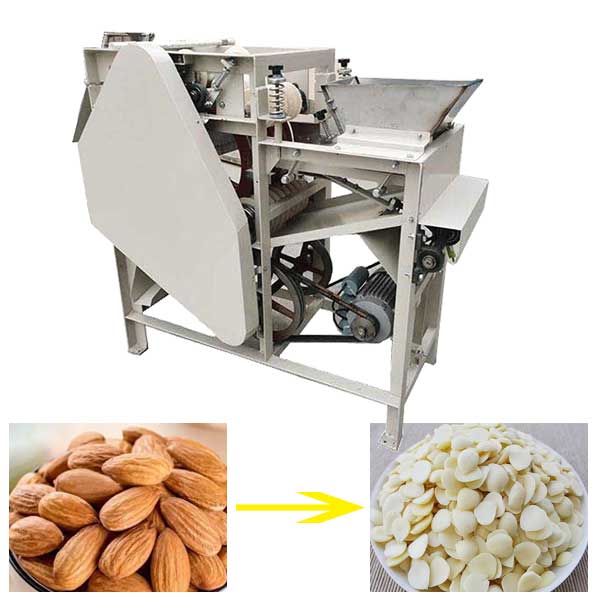 Advantages of Wet Almond Peeling Machine:
1. The peeled almonds can remain intact.
2. Automatic operation saves a lot of manpower and costs.
3. Fast processing, low crushing rate and high peeling rate.
4. Wet peanut peeler has the advantages of large output capacity, low power consumption, and easy operation.
5. The color of the almonds is bright after peeling, and the skin and almonds can be separated automatically and the efficiency is high.
6. It has the function of desquamation automation, energy saving, high production and high efficiency, and convenient cleaning.
7. There is an automatic guide device. The product meets the hygienic standard.