Vacuum Chamber Packaging Machine Effect:
1. The air (oxygen) in the packaging bag is eliminated, which can effectively prevent food spoilage.
2. The use of packaging materials with excellent barrier properties and strict sealing techniques and requirements can effectively prevent the exchange of packaging contents.
3. The vacuum chamber packaging machine eliminates the gas in the bag and speeds up the heat transfer, which can not only improve the heat sterilization efficiency, but also avoid the packaging container rupture due to the expansion of the gas during heat sterilization.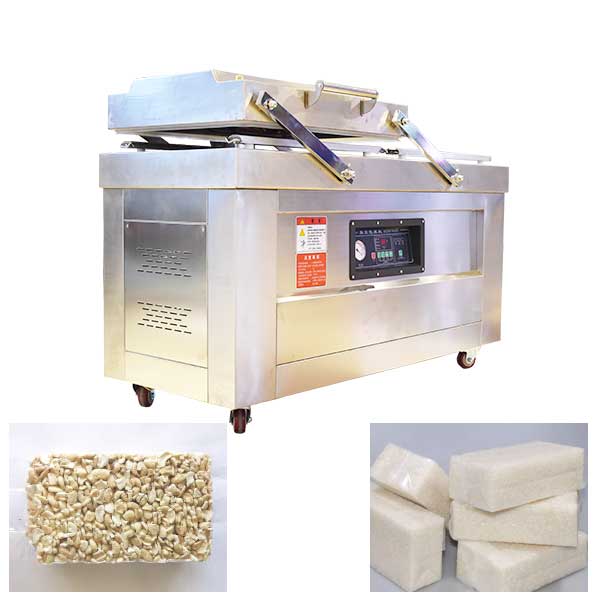 Vacuum Chamber Packaging Machine Features:
1.The upper vacuum chamber is made of 304 stainless steel plate, the area of anti-corrosion capacity is large, make the fruit vacuum packing machine is not easy to rust, and the service life is long.
2.The lower workbench uses 4mm 304 stainless steel plate, which is convenient for work, clean and sanitary.
3.Independently developed heating device, which can expand and contract with temperature, making the heating bar difficult to break, and the sealing is perfect.
4.The sealing temperature is divided into five levels to adjust the heating voltage of the transformer to achieve different sealing temperatures.
5.The heat sealing time is controlled by digital display time relay, which is more accurate.
6.This fruit vacuum packing machine adopting microcomputer control panel, it has the advantages of waterproof, moisture-proof and durable.