This high quality sesame butter grinding machine is mainly used for grinding nuts food,such as sesame seeds,soybean,mung beans,peanuts,almonds,chickpea and so on, its shape with the same basic chemical used in a colloid mill.The machine has a wide range of applications, with a particle size of 2-50μm and a uniformity of 95%.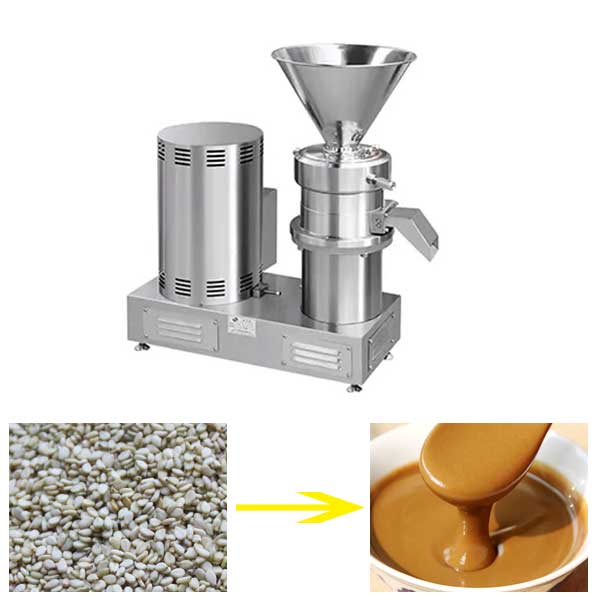 Features of sesame butter grinding machine:
1: This product has a novel shape, overall hygiene,environmental protection and energy saving.
2: This product belongs to the sanitary grade colloid mill,and the parts in contact with the materials are made of stainless steel.
3: This product has a new design, simple operation and use,convenient installation and maintenance,small size and high efficiency.
4: This product is a wet ultra-fine particle grinding,crushing, emulsifying,mixing,dispersing,homogenizing, stirring and other efficient functions.
5: According to the customer's different requirements for processing materials, such as acidity, alkalinity, thickness and other special requirements of custom production.
6: Can replace and better than stone mill,sand mill,ball mill,milk machine,emulsifier,three roll machine, masher and other work.


Working principle of sesame butter grinding machine :
whole machine determined by the geometry, different rotor rotating in high speed under the relative motion, obtained by shearing,crushing,grinding and high frequency vibration. The crushing chamber is provided with three grinding zone,a grade for coarse grinding, fine grinding area as two level, three level for the attritor area, through adjusting the stator and rotor, can effectively achieve the required a superfine crushing effect (or cycle).