We have different type onion cutter machine. We meet the different needs of customers cutting onion rings and chopping. Onion cutting machine is used in food factories, restaurants, hotels etc.
Our onion cutting machine is shipped to different countries, the United States, Australia, Pakistan,Poland, Indonesia, Dubai, Bangladesh etc.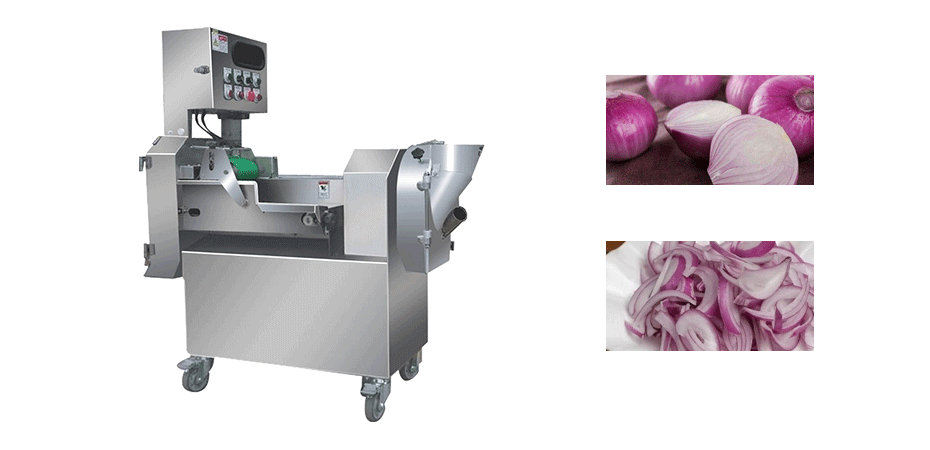 Commercial Onion ring slicer cutter:
1.Rotary cutter cutting; the thickness of the slice is uniform, the structure of the cut surface is fresh, and the fiber tissue of the fruit and vegetable is not damaged; the onion ring cutter thickness of the product slice can be adjusted.
2.Onion ring slicer with high efficiency and low energy consumption;
3.The whole commercial onion cutter machine is made of high-quality stainless steel and aluminum alloy, which is safe, hygienic, beautiful and durable;
4.All made of SUS304.The whole machine is made of SUS304 food grade stainless steel, which has strong corrosion resistance, long service life and long service life,low failure rate, the maintenance cost is low, and the food safety is guaranteed to the greatest extent.
5.Wide range of applications.It has a wide range of applications. It can be cut into various shapes by changing knives and installing rollers, such as cut into small pieces, cut into squares, cut into thin slices, cut into thin slices, cut into strips, cut into diamonds, etc., so as to achieve versatility.